I have been an artist my whole life. I was innately drawn to the creative and have been an artist in some form or capacity from day one. I have been an actor, painter, sculptor, sewn fabric for custom cushions and lampshades, created custom card sets, and hundreds of original paintings.
It wasn't until my return to New Zealand that I understood where my creative talents were interrelated to. When I started to connect back to my culture, I realised that all the designs that used to pour out of my hands, the ones where I had no idea where they came from, were actually connected to my Māori culture and heritage. Realising this has helped me to see clearly where I want my art and career to go. I have never felt more like myself and more ready to become that artist that I know I am meant to be.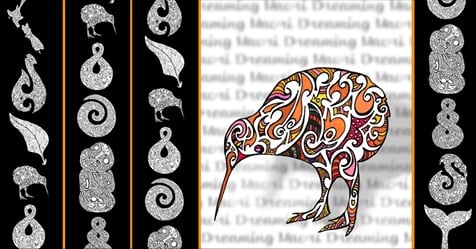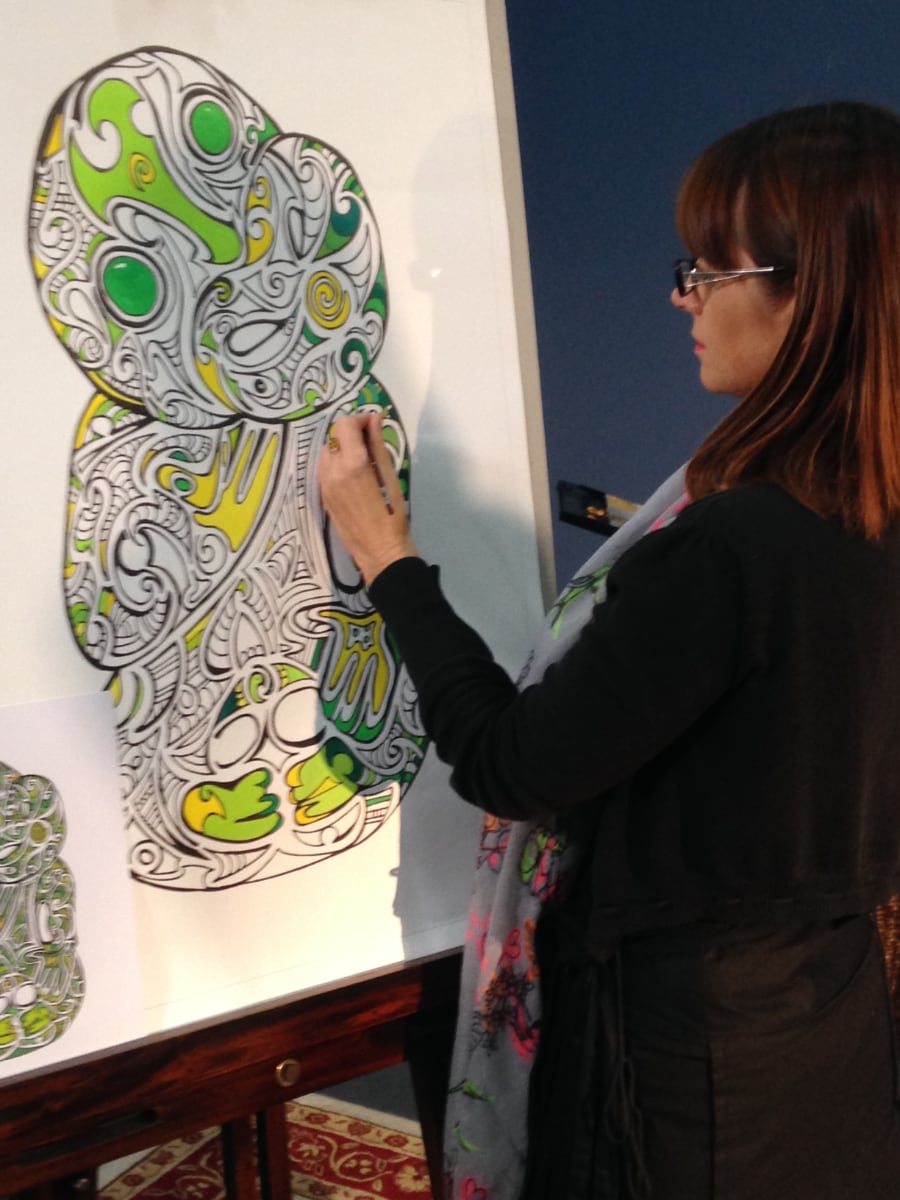 Kiingi Tūheitia Portraiture Awards 2021
New Zealand Portrait Gallery 28 May 2021–15 Aug 2021
Manukau Museum 30 Oct 2021–20 Mar 2022
Venues TBC Apr–May 2023
I wasn't planning to enter the Kiingi Tūheita portraiture awards. My friend noticed that the NZ portrait gallery had shared a post of me in front of a tiki painting on their Instagram page. When she saw this, she told me in no uncertain terms that I needed to submit an entry. Not being a portrait artist, I hesitated at the thought and with only two weeks to enter, didn't think this would be possible. However, magic happened and I created this work to honour my great-great-great grandmother, Rawinia Manukau. I had no expectation to be selected, however a few weeks later I had a message on my phone to say congratulations and I had been selected as a finalist.
It has been such an honour to be part of this exhibition and meet so many like minded artists. Our tupuna (ancestors) brought us all into the same space to share our families and our stories.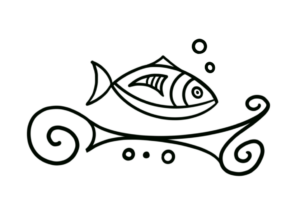 ---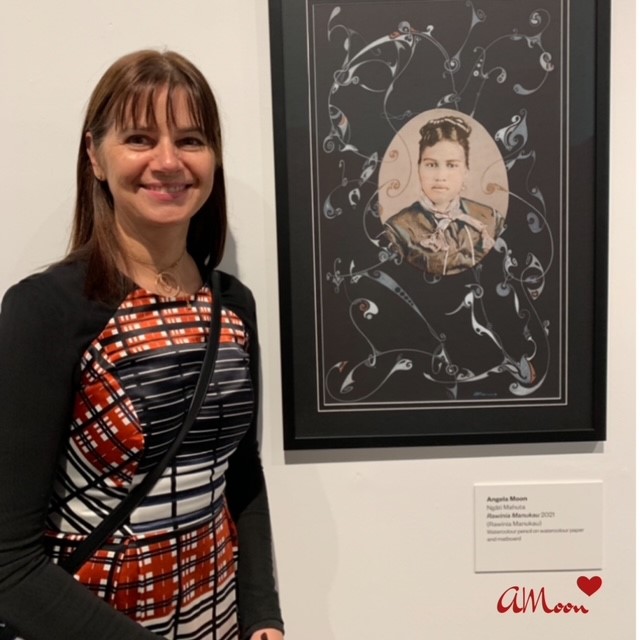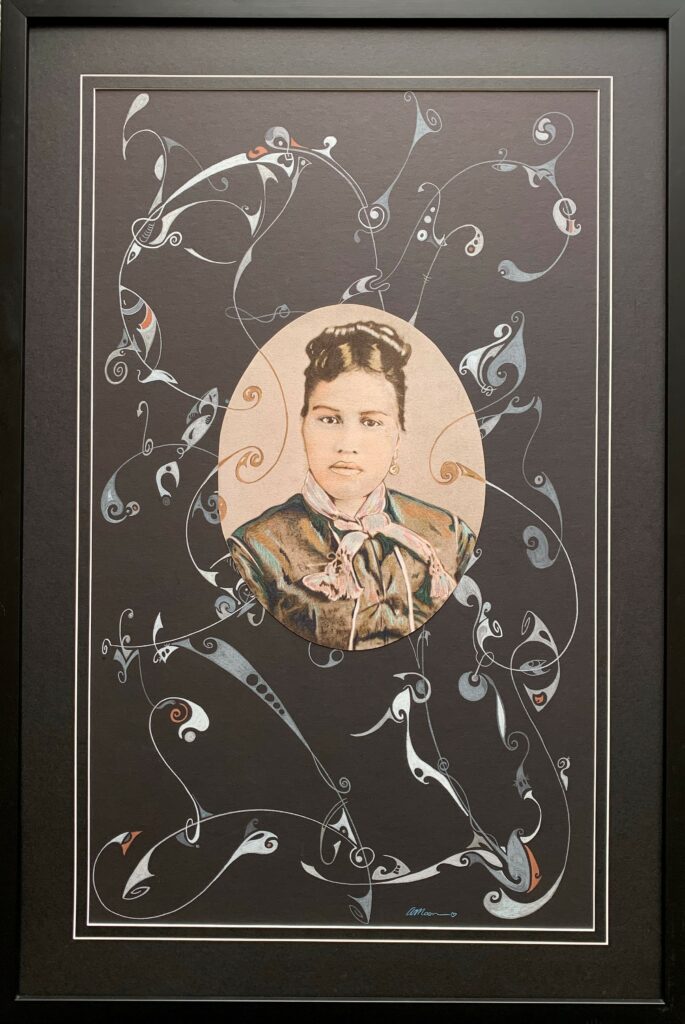 Rawinia Manukau (nee Johnson)
1847-1933
Ngati Tamatera, Ngāti Mahuta